Hello readers! Today I have decided to share a new product which I have been trying out for the past few months. Introducing the Kiku-Masamune, the Japanese sake brewing skin care! I have not tried any products made from sake and I was keen to try them out.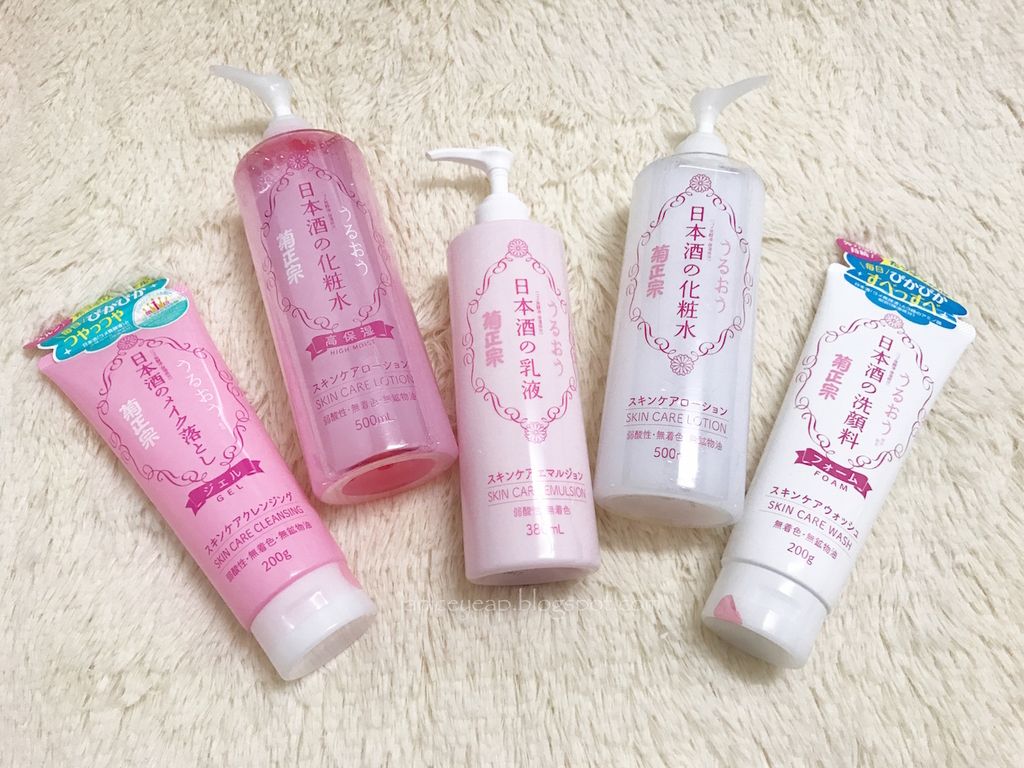 Kiku-Masamune Skin Care
I am going to start off with the cleanser. The cleanser comes in two types - gel-typed and cream-typed cleanser. I love both of this cleanser as both cleansers give the same effects on your skin. The only thing is that gel-type cleanser is normally use on oily skin whereas the cream -typed is used on combination to dry skin.
Kiku-Masamune Skin Care Cleanser
I normally use the gel-typed during the day and the cream-typed during the night. Both do leave my skin feeling soft and supple even after washing off the cleanser. It does not strip off the moisture on my face which is a good point in a cleanser.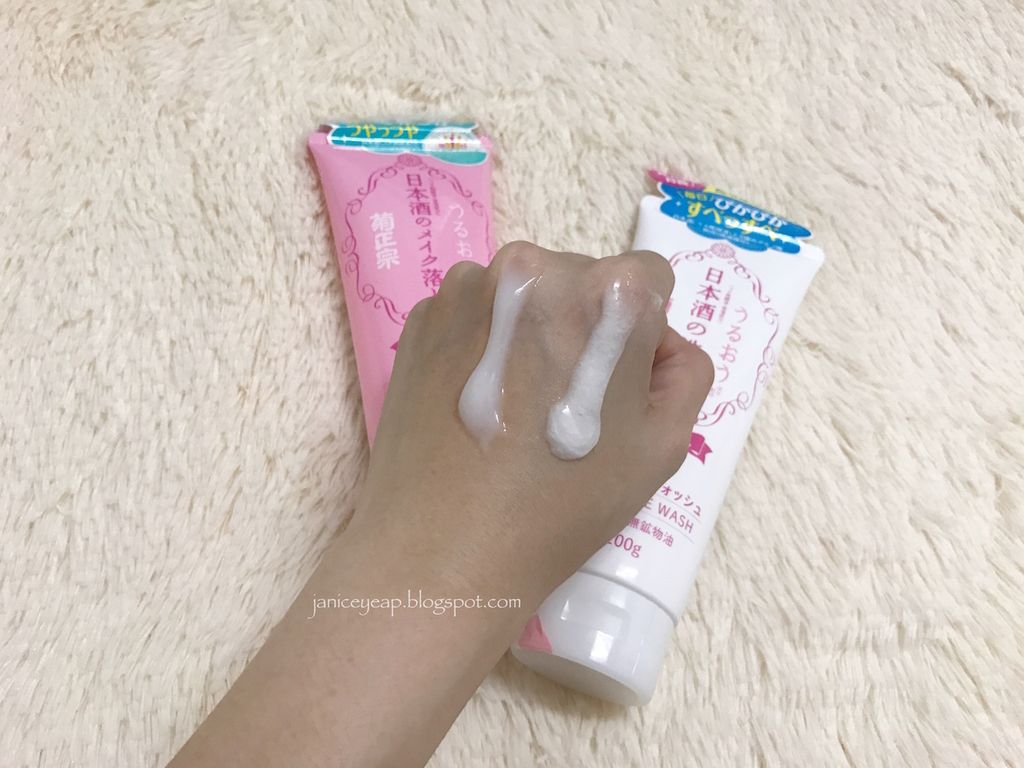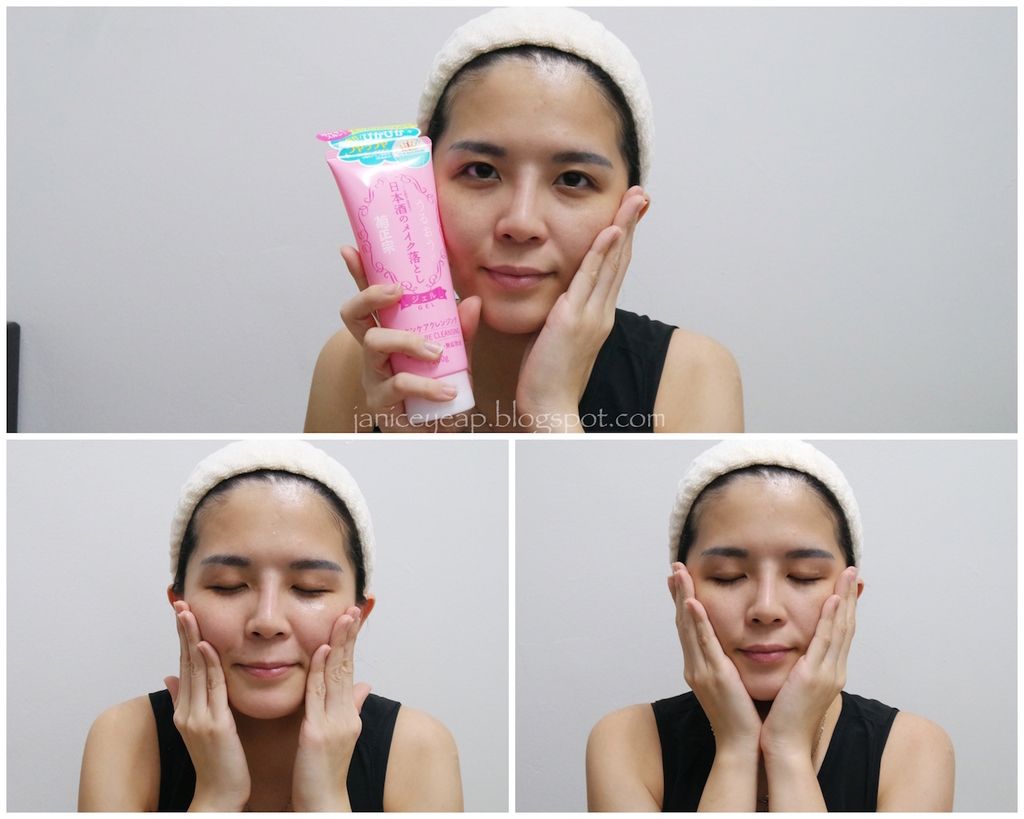 Kiku-Masamune Skin Care Gel Cleanser - RM42.090
I tried out the Cream Cleanser and it does not strip off the moisture on my face. The scent on the other hand is rather strong but bearable. Their huge tube of cleanser can last up to 3 - 6 months. With the small amount of cleanser, it is sufficient to wash up the face.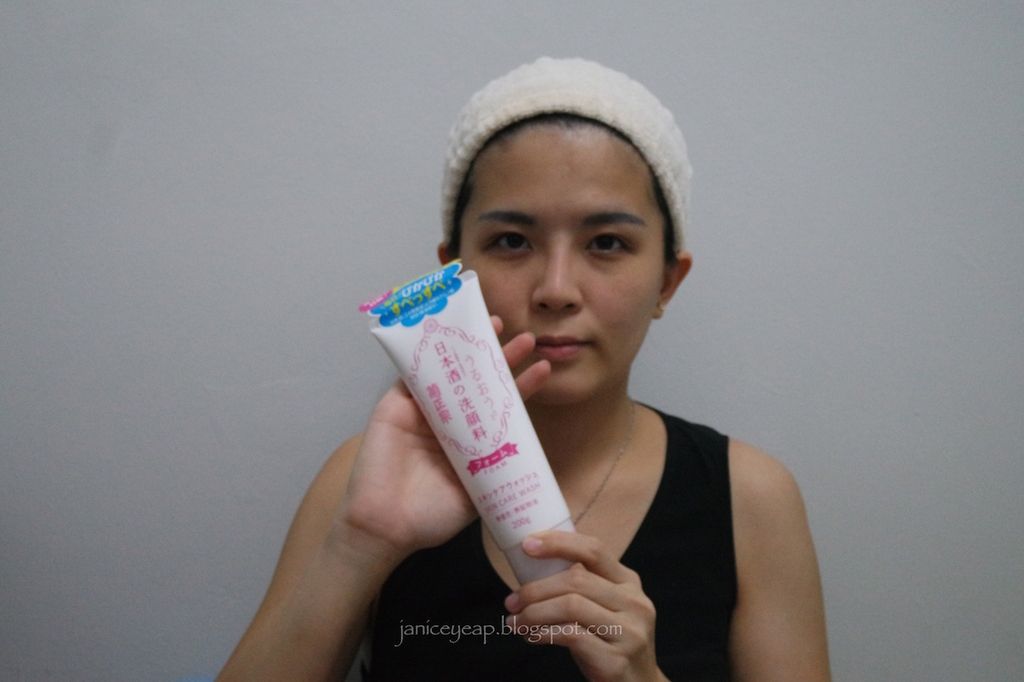 Kiku-Masamune Skin Care Facial Wash - RM39.90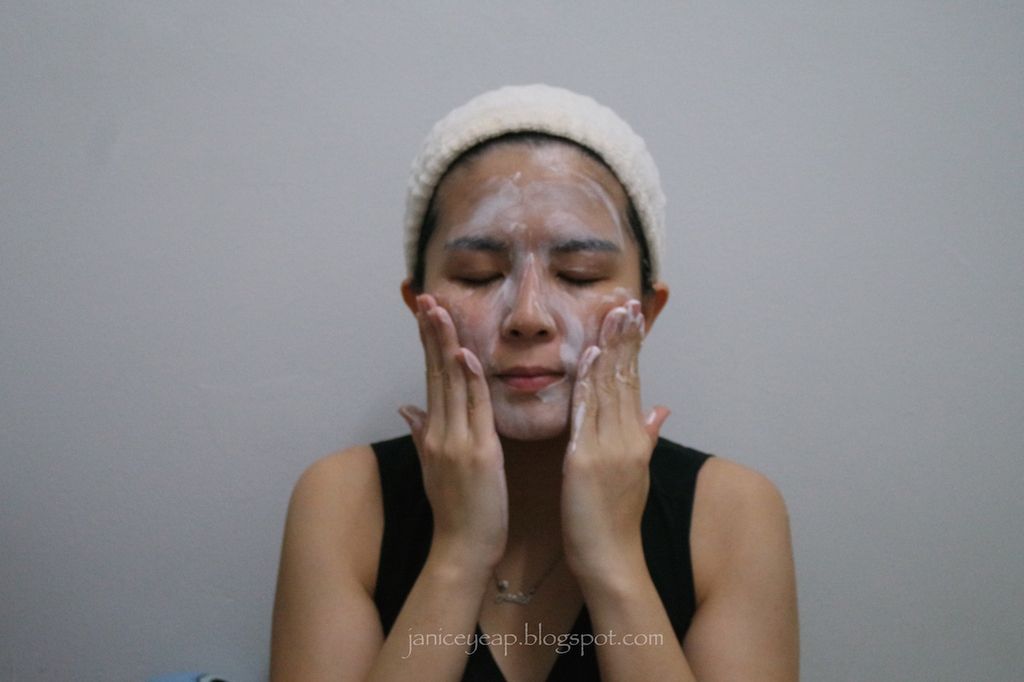 Next step is to apply lotion or toner after cleansing. There are type types of Kiku-Masamune lotion which are the High Moist Lotion (the one in pink) and the ordinary lotion (the one in white). Kiku-Masamune Japanese Sake Lotion comes in a 500 ml bottle (super large bottle for a regular toner sold in beauty counters) which can last me for a long period of time.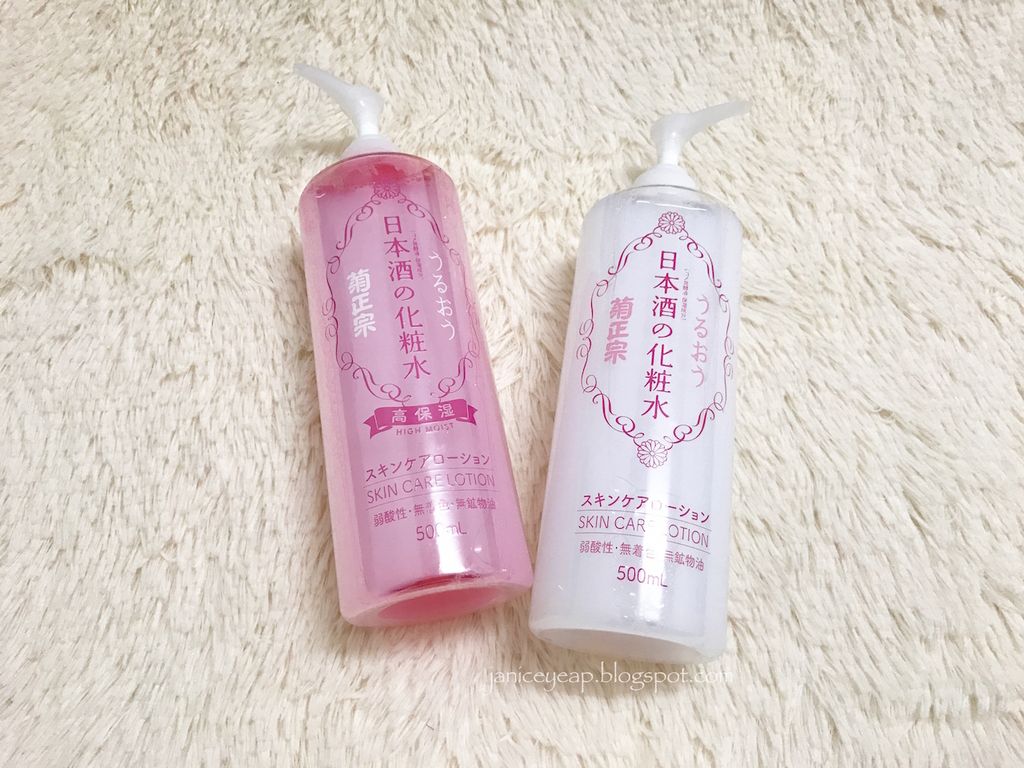 Kiku-Masamune Skin Care Lotion
High Moist lotion is the ethanol-free version of their regular skincare lotion which is watery and lightweight toner-type product. It provides ultra hydration, healing and whitening. Their lotion is slightly watery compared to any other lotions I have tried.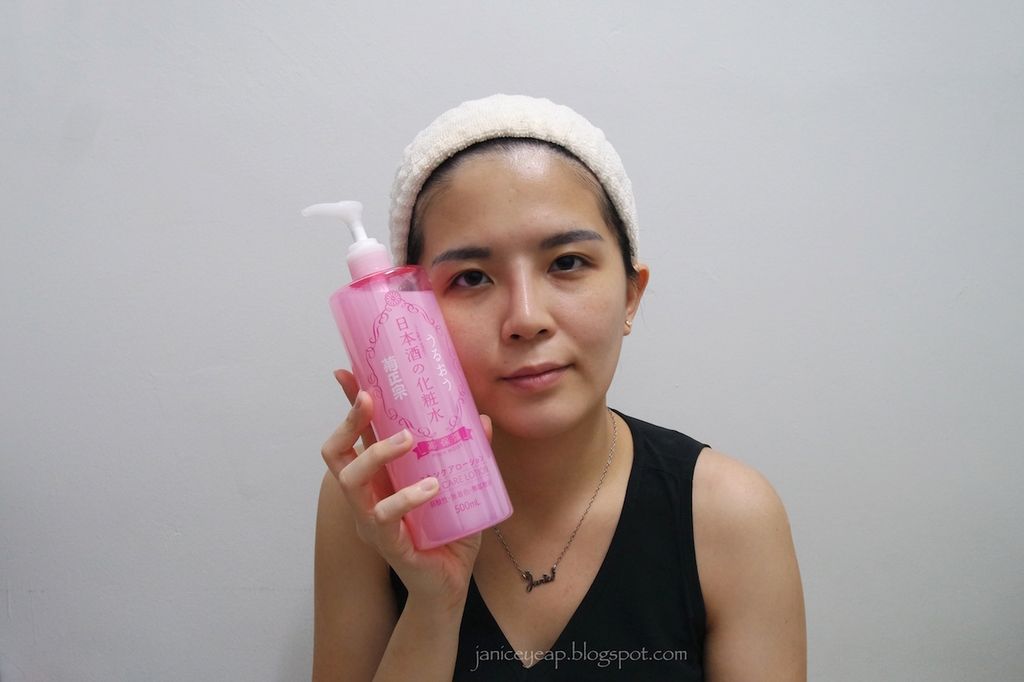 Kiku-Masamune Skin Care Lotion (High Moist) - RM49.90
I tried and tested both lotions and noticed some differences between the pink and the white one. For the ordinary lotion, it evaporates faster than the High Moist Lotion. As for the High Moist Lotion, it does stay on your skin slightly longer ans leaves on your face feeling hydrated and softer than the ordinary one.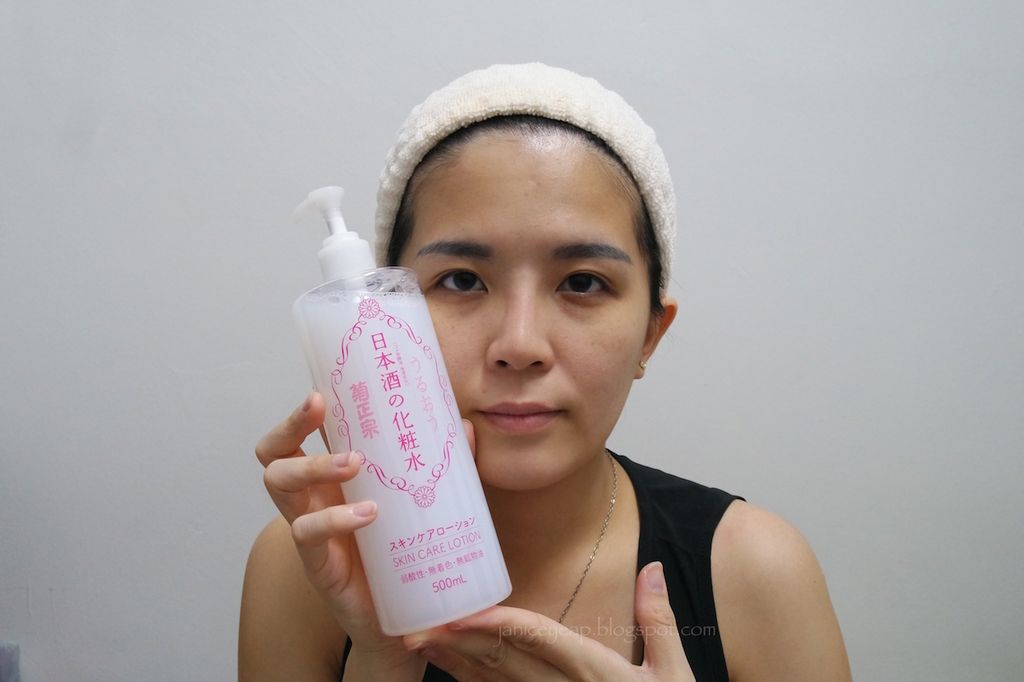 Kiku-Masamune Skin Care Lotion - RM42.90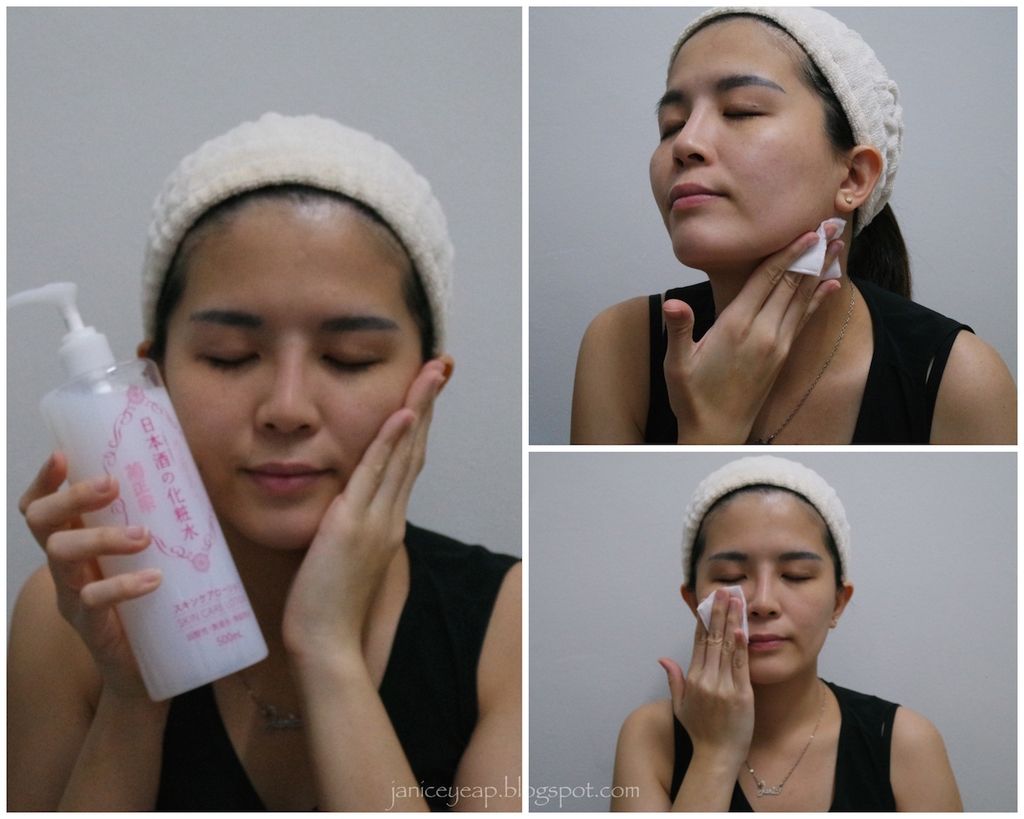 You can opt to use it as a lotion / toner or you can use a piece of blank mask and wet it with the lotion to put on your face as facial mask. That's not all, you can also use on the other parts of the body such as elbows, hands or legs which you feel dry and flaky.
On the other hand, the pump for the bottle somewhat is harder to press. Sometimes the lotion might spill and splashed out of my hands due to the pump. That, combined with a watery product, it means that it would be hard to control the amount of product I dispense. Overall, this lotion is somewhat good as the hydration really last and keeps my skin feeling soft and supple all day. The only drawback of the lotion is the smell of sake for those who do not like the scent.
Kiku-Masamune Skin Care Emulsion - RM49.90
Next step is to use Kiku-Masamune Skin Care Emulsion. This emulsion is a Japanese moisturiser milk with sake. The lightweight moisturising milk features Kiku-Masamune's famed dry sake (Japanese rice liquor) which is naturally rich in kojic acid to hydrate, soothe, smooth and brighten the skin.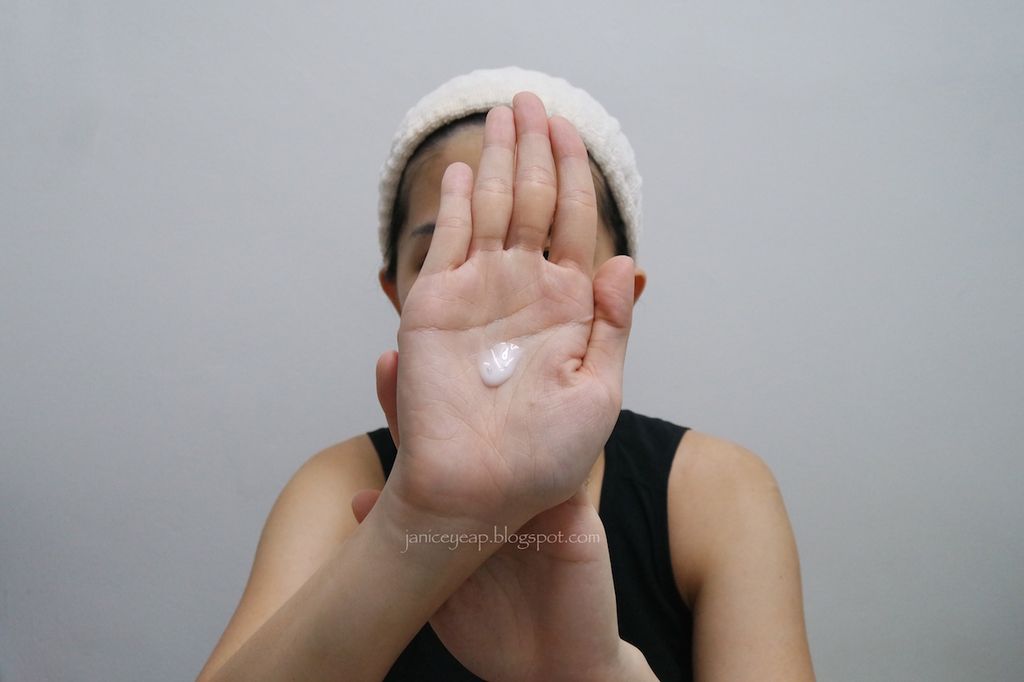 Skin does not feel oily upon applying this Emulsion. This emulsion works as a light moisturiser for those who does not like to have oily / sticky feeling on the skin. This emulsion has lightweight, non-sticky formula that leaves the skin feeling smooth, hydrated and comfortable. With a huge size of packaging of 500 ml, definitely this emulsion can last you for a long period of time.
Overall, I enjoyed using this Japanese Sake products. I love how it is lightweight and does not leave sticky feeling on my skin. I like how this large packaging products can be used for a long period of time (probably more than 6 months if you use them regularly) and the price is affordable too. The size of each products makes them economical and not expensive as compared to other products.
Kiku Masamune products are now available at selected Aeon Wellness and SaSa outlets.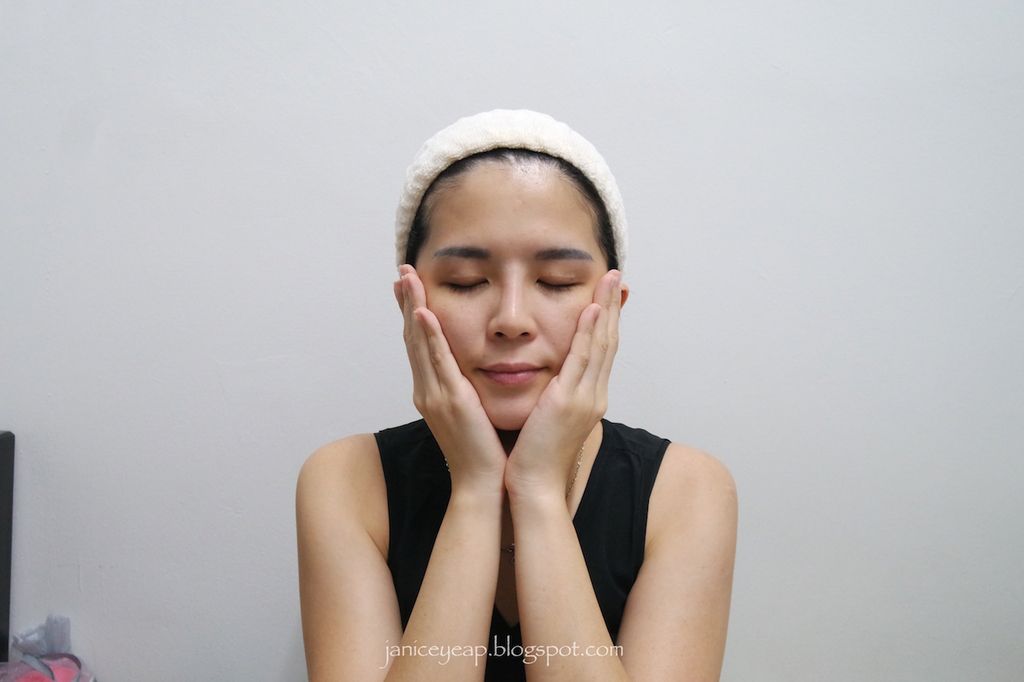 Let's have soft and supple skin with Kiku-Masamune products (=