A few weeks ago, I have decided to drop by Penang to visit this place which I have been wanting to go for so long. First of all, I travel to Penang almost every month and most of the time I only travel there for work. So I do not have much time to explore Penang since I spend most of my time meeting my clients in Penang. 
Since mummy is free on that day itself (it's a weekend anyway), I decided to tag her along to this Penang 3D Trick Art Museum which is located at Georgetown.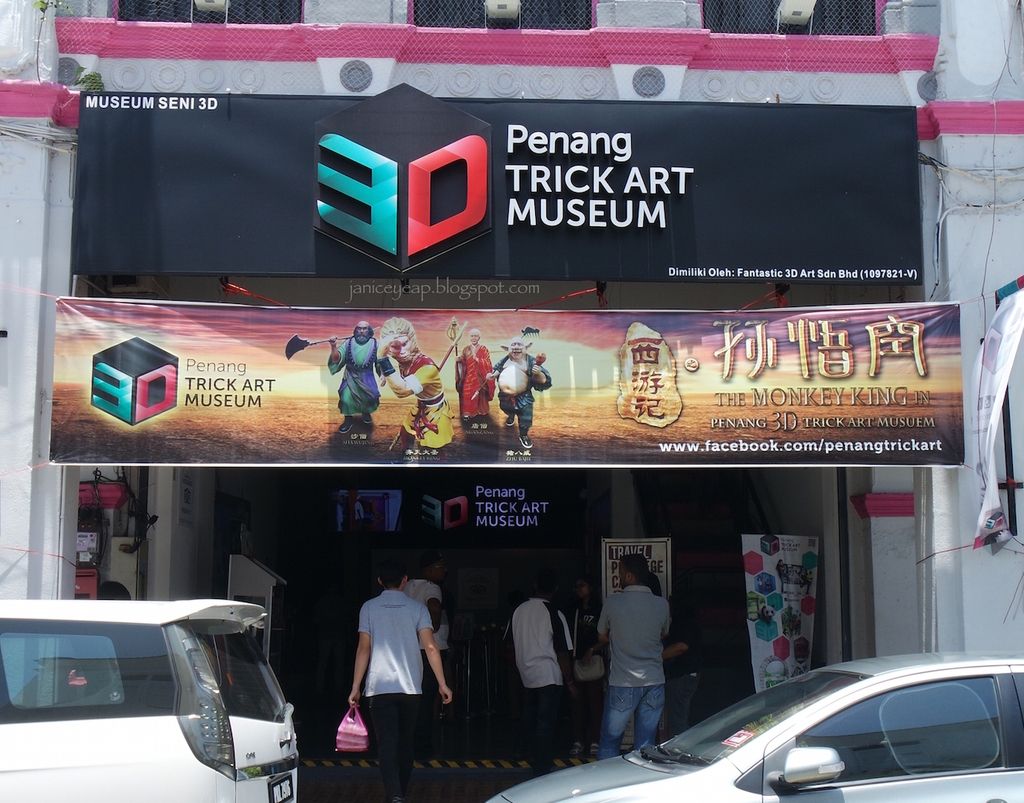 If you are not familiar with Penang roads (like me), I would suggest to you to use Waze to get into this location. For the parking wise, it's kind of hard to get parking around there. So I would suggest to you to park at Union building which only takes 5 minutes to the museum.