Do you know that lipstick can instantly make your day better? Anybody agrees with me on this? Women have always worn lipstick to make themselves more attractive, from ancient times to now. Lipstick draws attention to the lips and makes them stand out, thus adding to a woman's overall attractiveness.
Today I will be taking the opportunity to review the new
Mary Kay
®
 Gel Semi-Matte Lipstick.
I used to hate applying lipstick but now, I have been adding more and more colours into my lipstick collection. I received a total of 4 shades of Gel Semi-Matte Lipstick which are
Rich Truffle, Mauve Moment, Midnight Red
and
Poppy Please
out of 8 shades. The rest of the shades are Bashful You, Powerful Pink, Always Apricot and Crushed Berry.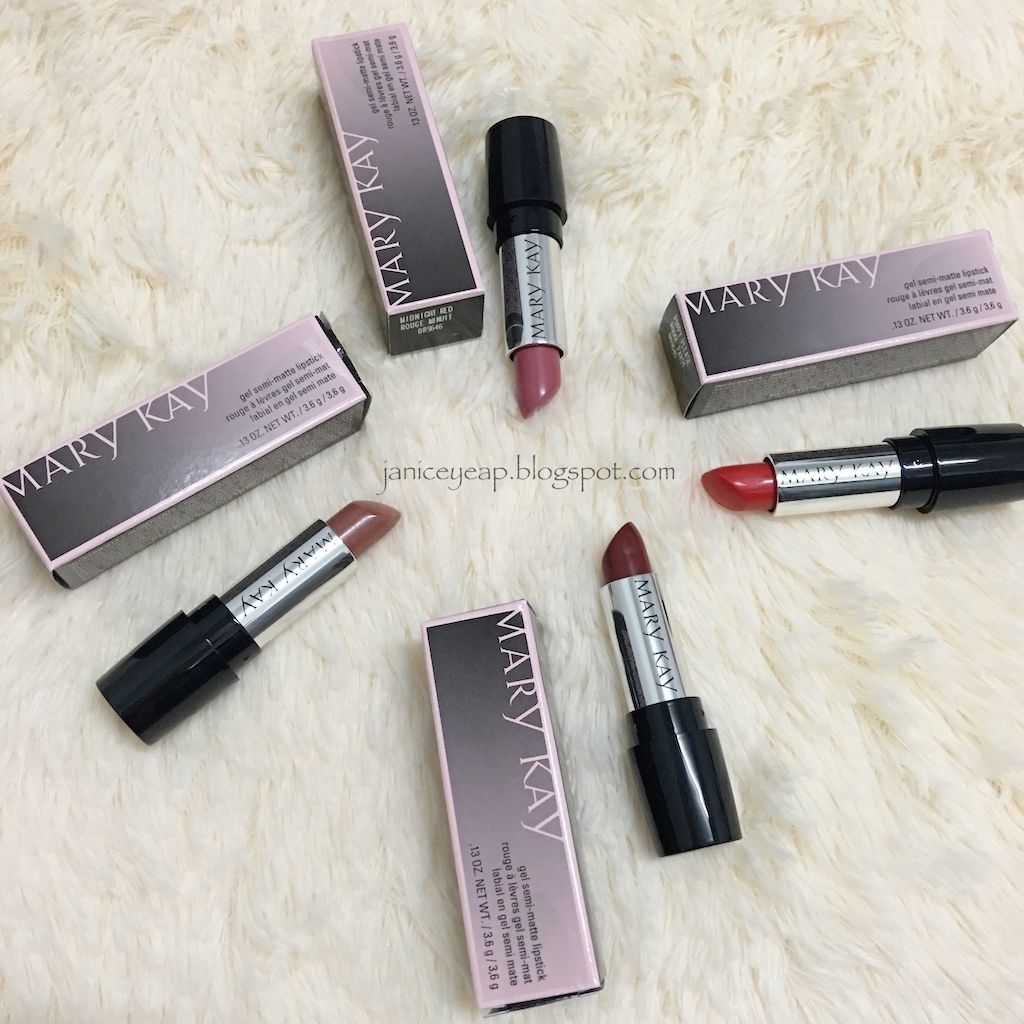 The new Mary Kay® Gel Semi-Matte Lipstick